I have decided that this year I will read at least 16 books with a cat as a maincharacter in memory of my cat.
One for each of the years he was alive.
I have some titles already lined up but would appreciate recommendations. Thank you in advance.
"There are Seven Skills in the Way of Jalal," whispered the Elder Paw. "We know only three of them. Their names are these. Slow-Time. Moving Circles. Shadow-Walking."

Varjak Paw is a Mesopotamian Blue kitten. He lives high up in an old house on a hill. He's never left home, until his grandfather tells him about the Way -- a secret martial art for cats.

Now Varjak must use the Way to survive in a city full of dangerous dogs, cat gangs, and strangest of all, the mysterious Vanishings.
T. S. Eliot's playful cat poems have delighted readers and cat lovers around the world ever since they were first published in 1939. They were originally composed for his godchildren, with Eliot posing as Old Possum himself, and later inspired the legendary musical Cats.
The Amazi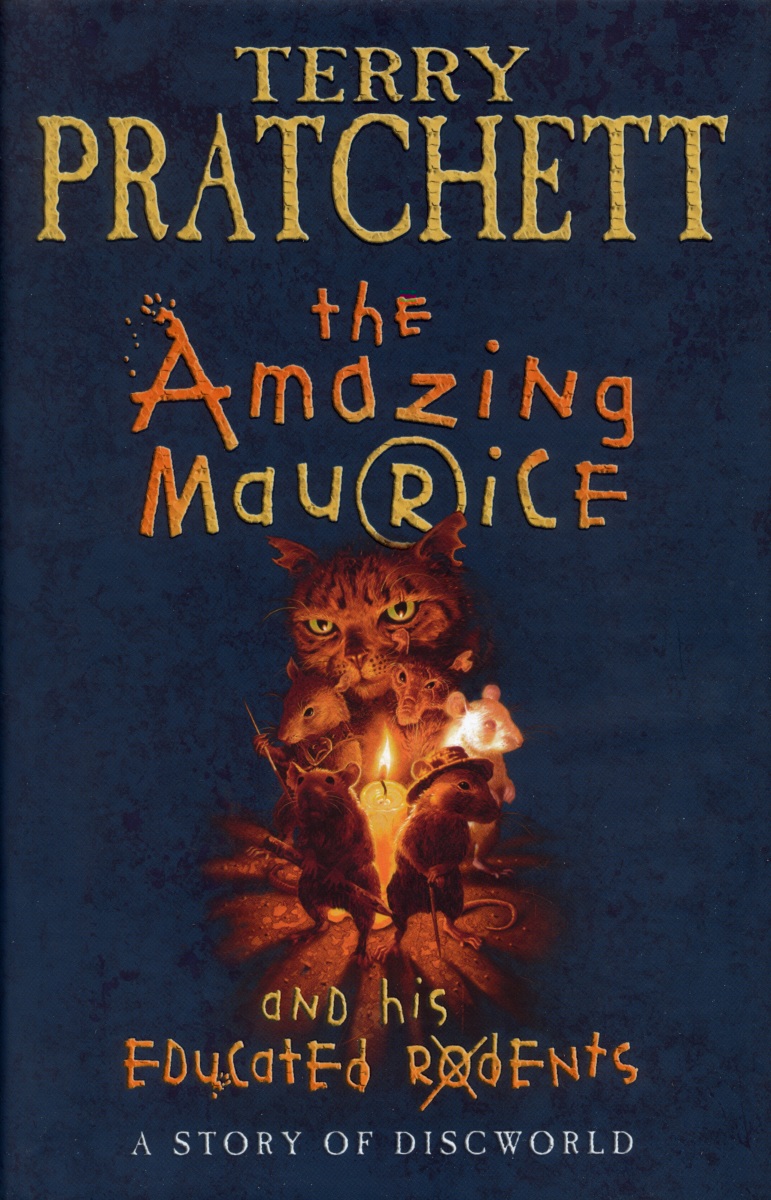 ng Maurice runs the perfect Pied Piper scam. This streetwise alley cat knows the value of cold, hard cash and can talk his way into and out of anything. But when Maurice and his cohorts decide to con the town of Bad Blinitz, it will take more than fast talking to survive the danger that awaits. For this is a town where food is scarce and rats are hated, where cellars are lined with deadly traps, and where a terrifying evil lurks beneath the hunger-stricken streets....

Set in Terry Pratchett's widely popular Discworld, this masterfully crafted, gripping read is both compelling and funny. When one of the world's most acclaimed fantasy writers turns a classic fairy tale on its head, no one will ever look at the Pied Piper -- or rats -- the same way again!
Warm account of five of Alexander's cats-Rabbit, Heathcliff, David, Solomon and Moira. Each with their own personality, Alexander's perceptive and amusing look at these cats with appeal to anyone who has ever given their love to one. Captures the essence of the cat's peculiar fascination for so many of us.
After the death of wise old Mangan, the Regent of Esphania, many of the regent's skills and qualities seem to have been transferred to his beautiful and intelligent cat, Niffy, who at once attaches herself to the new ruler, Prince Jamas. When the king of a neighboring kingdom seems keen to forge an alliance with Jamas by allowing the prince to marry his niece, the real danger is Yasmin, the wicked queen wife, who poisons everyone she dislikes or suspects of interfering with her ambitions. Niffy must guide Jamas through a thicket of difficulties to save the Prince Jamas from a horrible fate!
Mrs. Jane Tabby can't explain why her four precious kittens were born with wings, but she's grateful that they are able to use their flying skills to soar away from the dangerous city slums where they were born. However, once the kittens escape the big city, they learn that country life can be just as difficult!